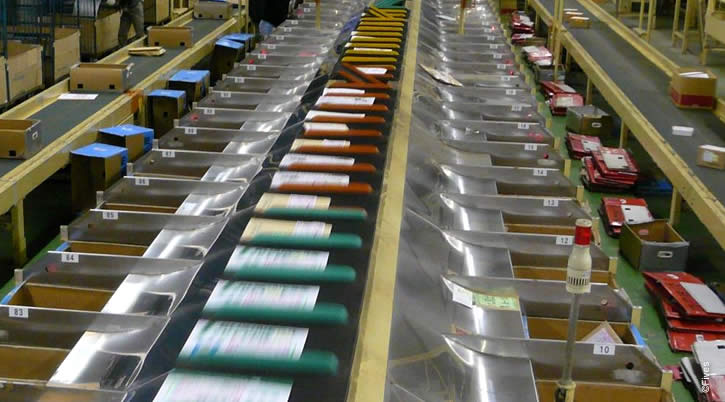 The order picking or order preparation operation is one of a logistic warehouse's processes. It consists in taking and collecting articles in a specified quantity before shipment to satisfy customers' orders. It is a basic warehousing process and has an important influence on supply chain's productivity. This makes order picking one of the most controlled logistic processes.
It is one of the warehouse management system functions.
In logistics, a sorter is a system which performs sortation of products (goods, luggage, mail, etc.) according to their destinations.
A common type of sorter is a conveyor-based system. While they may be based on other conveyor systems, usually sorters are unique types of conveyors.
Sortation is the process of identifying items on a conveyor system and diverting them to specific destinations. Sorters are applied to different applications depending upon the product and the requested rate.